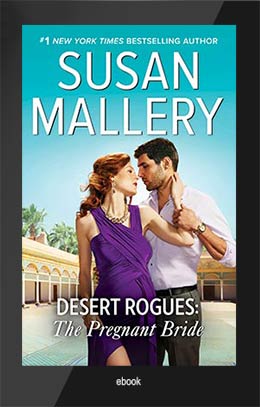 The Pregnant Bride
Original title: The Sheik and The Pregnant Bride
Maggie Collins had come to the exotic desert kingdom of El Deharia to restore Prince Qadir's antique car… not to get married. The no-frills mechanic had been burned by love before, and marriage - even to a seductive sheik - didn't top her agenda. But then Qadir made her an offer she should have refused.
It was meant to be a temporary engagement… until Maggie discoveered she was pregnant. Now Qadir was honor-bound to give Maggie and her child the protection of his name. He never expected her to sweep him off his feet.
Would there be a royal wedding after all?